Helium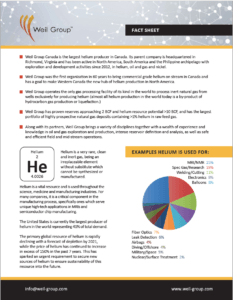 is a very rare, clean and inert gas, being an irreplaceable element without substitute which cannot be synthesized or manufactured.
Helium is a vital resource used throughout the science, medicine and manufacturing industries. For many companies, it is a critical component in the manufacturing process, especially those that serve unique high-tech applications such as MRI, semiconductor chip, and fiber optic manufacturing. New applications continue to be developed in the high tech industries.
The United States has historically been the largest producer of helium in the world. Recent developments have brought countries such as Qatar and Russia to the forefront of global helium supply.
The BLM's Cliffside Reserve in the US was once the primary global source of helium. Its rapid decline has led to shortages and is forecast to be a minor source after 2021, leading the US to be a net importer of helium for the first time in history. The BLM decline has sparked an urgent need to secure new sources of helium and ensure sustainability of this resource into the future.
Weil Group Resources, LLC, headquartered in Richmond, Virginia, was founded by international and energy sector executives devoted to the exploration, development and production of untapped energy and other commodity assets. Focused on these underdeveloped resources, Weil Group is active in the United States and Canada and has had prior projects in Colombia, South America and throughout the Philippine archipelago.
Weil Group's knowledge of oil and gas exploration and production, coupled with its project management and mid-stream operating experience, inspired the development of a successful helium exploration and production program. With active projects in both the United States and Canada, Weil Group is producing high grade helium and continues to expand its significant helium reserves.
Our mission is to explore, develop and produce untapped energy and commodity assets, discerning value overlooked by others.
Finding, Drilling, Proving & Producing Helium Reserves
Weil Group's sustainable vision is to be a collaborative partner in the communities where we operate, to give back, and to enrich lives by protecting the environment. We do this by incorporating the "4-C's" of community engagement with all stakeholders: communication, cooperation, collaboration and mutual creation. Whether mining and smelting nickel ore in the Philippine islands, developing oil fields in Colombia, or delivering helium resources, a critical industrial commodity, from Canada to the international market, Weil strives to uphold zero impact to the environment. We also look to be a part of communities and instill pride, purpose and prosperity as a direct result from our being there.
In Mindanao, Philippines, the Weil Group brought on stream critical new water and plumbing resources to remote villages, provided cash crops to village populations to bring to market for recurring annual revenue resources, and constructed new classrooms for community youth instruction. In Colombia, Weil provided new power sources to communities and computer systems to local youth, allowing for expanded internet and education instruction.
In its North American helium pursuits, Weil Group projects feature clean, inert gas it accesses through its drilling activities. We have collaborated with local communities for road improvement, new road construction, and upgraded local government housing. We sponsor a local curling team, and a welding class for local students among other activities.
What's behind a global shortage of helium
BNN – May 17, 2019
Jeff Vogt, CEO of Weil Group, discusses what's causing a global helium shortage, the uses of helium and how the company's plant is progressing.
Giving Helium a Lift
CBC, July 7, 2016
A Virginia company has opened Canada's only high-grade helium plant in Saskatchewan. The Exchange on CBC News speaks with Jeff Vogt, CEO of Weil Group Resources.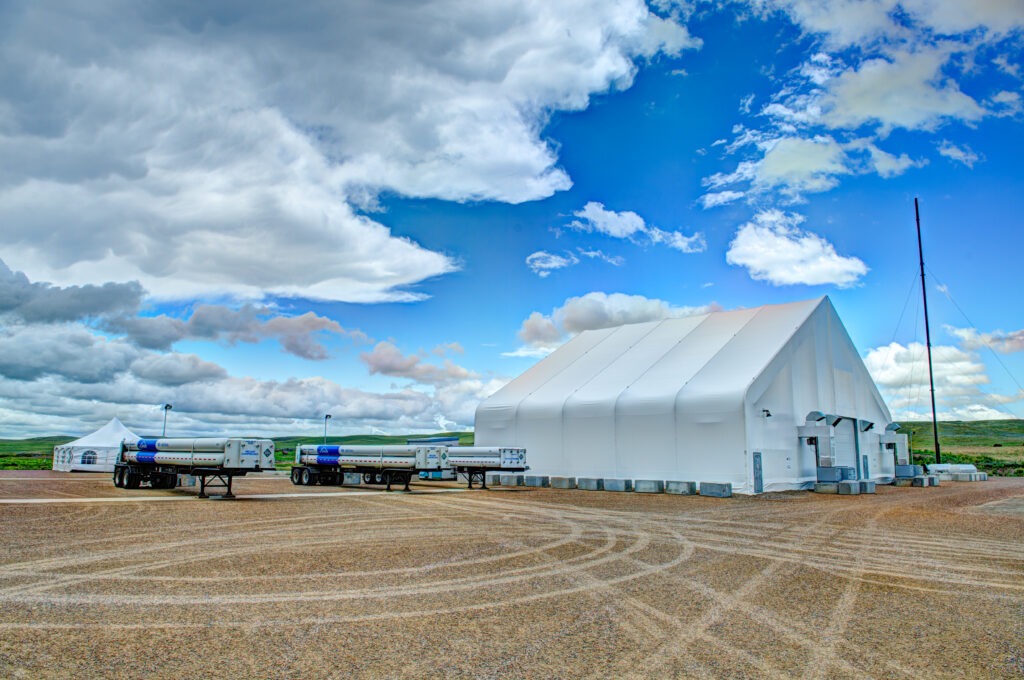 Helium in Mankota
Weil Group CEO, Jeff Vogt, speaks with Sask Wanderer about Mankota's high-grade helium plant in Saskatchewan.