Helium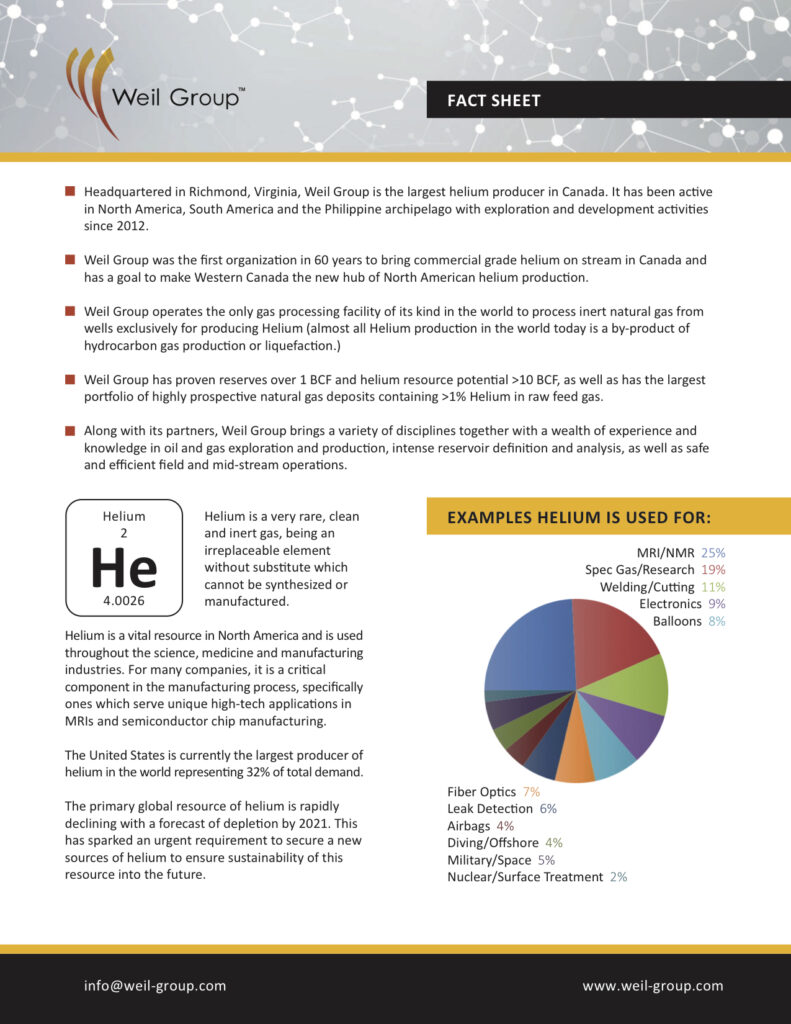 is a very rare, clean and inert gas, being an irreplaceable element without substitute which cannot be synthesized or manufactured.
Helium is a vital resource in North America and is used throughout the science, medicine and manufacturing industries. For many companies, it is a critical component in the manufacturing process, specifically ones which serve unique high-tech applications in MRIs and semiconductor chip manufacturing.
The United States is currently the largest producer of helium in the world representing 32% of total demand.
The primary global resource of helium is rapidly declining with a forecast of depletion by 2021. This has sparked an urgent requirement to secure a new sources of helium to ensure sustainability of this resource into the future.
Weil Group Resources, LLC, headquartered in Richmond, Virginia, was founded by international and energy sector executives devoted to the exploration, development and production of untapped energy and commodity assets. Focused on underdeveloped resources in global energy and other resource projects, Weil Group is active in the Northwest United States and Canada and has had prior projects in Colombia, South America and throughout the Philippine archipelago.
Weil Group's knowledge of oil and gas exploration and production, reservoir, well drilling and testing together with its project management and field and mid-stream operating experience, inspired the development of a successful helium exploration and production program. With active projects in both the United States and Canada, Weil Group is producing high grade helium and continues to expand its multiple BCF helium reserves.
Our mission is to pioneer in the exploration, development and production of untapped energy and commodity assets, discerning value overlooked by others.
Finding, Drilling, Proving & Producing Helium Reserves
3D analysis of underground reservoir structures and intricate algorithmic analysis of reserves.
Mining operations and the safe execution of mining activities with extensive geotechnical, operational, drilling, grading and testing experience.
Operational execution of industrial grade helium reserves through a comprehensive exploration model.
Seismic testing and acquisition improving subsurface imaging, increasing operational efficiency and reducing costs.
Weil Group's sustainable vision is to be a collaborative partner in the communities where we operate, to give back, and to enrich lives by protecting the environment. We do this by incorporating the "4-C's" of community engagement with all stakeholders: communication, cooperation, collaboration and mutual creation. Whether mining and smelting nickel ore in the Philippine islands, developing oil fields in Colombia, or delivering helium resources, a critical industrial commodity, from Canada to the international market, Weil strives to uphold zero impact to the environment. We also look to be a part of communities and instill pride, purpose and prosperity as a direct result from our being there.
In Mindanao, Philippines, the Weil Group brought on stream critical new water and plumbing resources to remote villages, provided cash crops to village populations to bring to market for recurring annual revenue resources, and constructed new classrooms for community youth instruction. In Colombia, Weil provided new power sources to communities and computer systems to local youth, allowing for expanded internet and education instruction.
In its North American helium pursuits, Weil Group projects feature clean, inert gas it accesses through its drilling activities. We have collaborated with local communities for road improvement, new road construction, and upgraded local government housing. We even sponsor our own local curling team and welding as other classes for local students.
Giving Helium a Lift
A Virginia company has opened Canada's only high-grade helium plant in Saskatchewan. The Exchange on CBC News speaks with Jeff Vogt, CEO of Weil Group Resources. Watch the interview.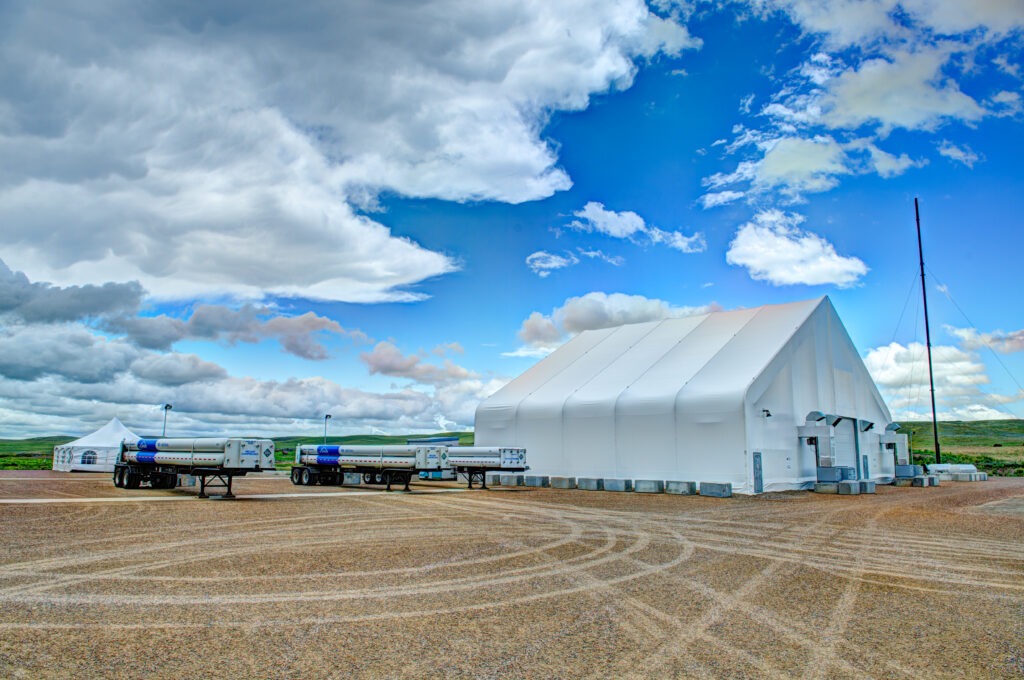 Helium in Mankota
Weil Group CEO, Jeff Vogt, speaks with Sask Wanderer about Mankota's high-grade helium plant in Saskatchewan.

Full of hot air: Helium producers eye Canada as U.S. reserve shrinks
Rod Nickel, Reuters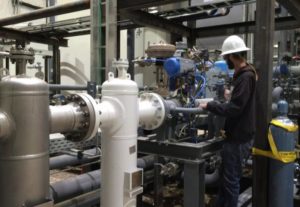 An approaching squeeze in U.S. helium supplies has producers of the gas, used in everything from party balloons to magnetic resonance imaging (MRI) machines, looking north to Canada's wheat fields.
Almost three quarters of U.S. helium demand is filled by an underground reserve in Amarillo, Texas. But the U.S. government, which controls it, has announced plans to get out of the commercial helium business by 2021.
That has prompted refiners and customers to look further afield, taking them to the Canadian provinces of Saskatchewan and Alberta.
In April, Virginia-based Weil Group Resources opened Canada's only high-grade helium plant near the village of Mankota, Saskatchewan, population 211. The $10 million project provided welcome economic activity in a province hit hard by the oil price crash.
The plant, which can produce 40 million cubic feet per year for Germany industrial gas company Linde AG and other buyers, will be followed soon by a plant in Alberta, according to Weil.
"I believe southwest Saskatchewan (and) southeast Alberta to be prolific future helium producers," said Bo Sears, president of Weil Helium.
Helium, a $4.7 billion industry according to Mordor Intelligence, is a byproduct of natural gas production. But because of high prices, small players are exploring fields of helium-bearing gas once considered too expensive to exploit, said helium consultant Phil Kornbluth.
Canada has the fifth-largest global helium resource as measured by the U.S. Geological Survey.
"The gas in Saskatchewan and Alberta has rich concentration, which you don't find everywhere," Kornbluth said. "And Canada is politically secure. If you have a choice of Canada or Russia, where would you rather do business?"
Saskatchewan issued 17 permits and leases from 2014 to January 2016 for helium, its busiest period in 50 years, according to government records reviewed by Reuters.
"There's some optimism that this could grow to be a pretty good opportunity," said Saskatchewan Economy Minister Bill Boyd.
Quantum Helium Management, which opened a lower-grade helium plant in Saskatchewan in 2013, is planning to build two more plants within two years in Saskatchewan and Alberta, said president Ovi Marin.
The wind-down of the U.S. reserve is a "positive element," Marin said. "We have a niche and we plan to expand on it."
Production outages contributed to a three-year shortage of helium until late 2013. Supplies are currently ample, partly because of new output from Qatar. Exploration firm Helium One also plans to tap new resources in Tanzania.
But prices of helium from the reserve managed by the U.S. Bureau of Land Management (BLM) are 84 percent higher than a decade ago, and the wind-down is forcing refiners Praxair Inc , Air Products and Chemicals Inc to look elsewhere for future supply, Kornbluth said.
"We realize that the BLM system is in decline and eventually will be depleted," said Air Products spokesman Art George. "At the same time, the world's demand for helium is likely to continue to grow and will require additional new sources."
The trend has Western Digital Corp, which uses helium in its hard drives, adding suppliers in more countries including Canada and maintaining a six-month supply buffer, said vice-president of product marketing Brendan Collins.
Tightening supplies may encourage helium users to substitute other gases or recycle helium, as they did during the last major shortage.
General Electric Healthcare, which uses helium to cool magnets in MRI machines, is finding ways to capture helium during manufacturing for reuse and redesigning magnets so they are less dependent on the gas, said spokeswoman Amanda Gintoft.
It is also counting on new sources coming online.
"Our helium supply is a strategic priority," she said.
Rod Nickel, Reuters
US urged to address helium cost increases
Rebecca Trager, Chemistry World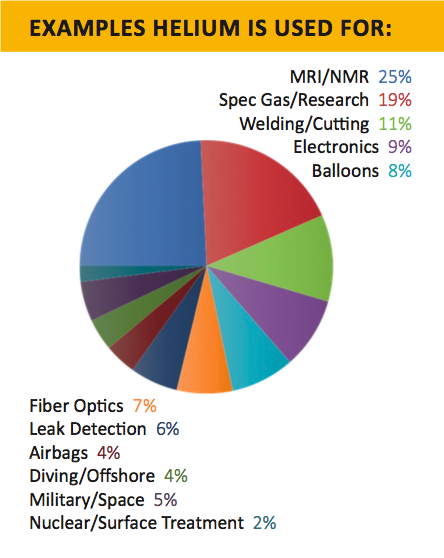 The US government and Congress need to take actions to ensure that researchers are less vulnerable to the volatile and increasing liquid helium prices that they have faced in recent years, as well as helium supply interruptions, according to a new report issued by the American Chemical Society (ACS) and two other scientific associations earlier this month.
'Liquid helium has been the lifeblood of tens of thousands of America's researchers and scientists. But we now face a liquid helium supply crisis that – if we do not take appropriate steps – would put American innovation at risk,' warns the report, which is co-written by the Materials Research Society and the American Physical Society.
The societies note that liquid helium is enabling new innovations in nanoscience that allow the synthesis of tailored materials, for example, where electrical, magnetic, mechanical and other properties can be controlled almost atom-by- atom. They argue that helium is also facilitating discoveries related to new materials like graphene and topological insulators.
However, the price for crude helium has increased by 60% since October 2009, and some scientists have experienced price surges of over 250% during the last five years. This trend, the report says, has forced some researchers to forgo hiring graduate students and skip their summer salaries in order to pay for helium, and others have completely abandoned areas of research that require liquid helium.
The Federal Helium Reserve, which the US government established in 1960 to serve as a strategic repository of helium, is a key component in the current helium supply chain. The federal government used taxpayer dollars to provide an incentive for private oil and natural gas producers to build up the Reserve's helium supply until 1973, when it became apparent that the amount of helium being put into the Reserve was far outpacing the federal demand.
In order to transition to a full private market for helium, recent congressional action requires that the government sell off the vast majority of the Reserve during the next several years and cease its operations by autumn 2021.
The report recommends steps that could ensure helium is conserved, and ensure federally funded researchers have long-term access to a stable, reasonably-priced supply. For example, its authors urge the White House to develop guidance for federal agencies which use or support the use of helium, to establish plans to conserve helium without compromising their mission or the vitality of their R&D programmes.
Among other things, the report also proposes that Congress mandate that a portion of the monies raised through the sales of crude helium from the Reserve be used to help finance capital investment in equipment that can reduce academic researchers' helium consumption.
To complement their report, the three societies have launched a website to enable researchers from around the world to identify partners to help them transition to new technologies that can reduce their helium usage. The website also helps them calculate whether investing in helium conservation equipment is economically sensible, based on their helium expenditures.
Profit From Helium's Price Ascent
Shelley Goldberg, Senior Correspondent, Wall Street Daily
When you think of helium, you may envision buying a bunch of balloons for a party, or uttering something in a goofy, high-pitched voice, or perhaps pointing out an occasional blimp hovering overhead.
What you might not know is that while helium is the second-most abundant gas in the universe (behind hydrogen), on Earth, it's considered a rare element.
You see, even though most natural gas contains traces of helium, it's unusual to find it in concentrations that are commercially viable to extract, capture, and store.
The gas has proven to be essential in military, medical, and industrial applications, all of which far exceed its use as a lifting medium. And it's in high demand all over the world.
Now, there are plenty of known reserves on the Moon, but supplies of helium on Earth will last only another 25 years or so.
The United States had the foresight to start storing helium back in the 1920s, but changing policies are inflating prices for this sought-after element.
Highly Useful
Helium is one of the most unique elements on the periodic table; there's simply nothing else like it. It has the lowest boiling point of any other element and won't solidify or freeze, even at temperatures near absolute zero. In fact, helium is the most important element in understanding super-cold conditions.
Furthermore, its inert properties (meaning that it doesn't react to other elements or chemicals) make it the only gas that can pressurize and purge the liquid engines of super colliders and even rockets.
Helium is also fantastically light, but it won't explode like other gases, such as hydrogen. The Hindenburg most likely wouldn't have exploded in 1937 had it been filled with helium instead of hydrogen.
Helium is also useful as a liquid coolant for superconducting magnets like those used in magnetic resonance imaging (or MRI) machines. Its inertness makes it useful as a shielding agent in arc welding. And it prevents contamination with oxygen in air, making it pertinent in semiconductor and fiber optic manufacturing.
Helium can also replace nitrogen in deep water diving to help prevent "the bends." It supports nuclear reactors, helps some newborn babies breathe, and is good at preserving historical documents.
But, there are still some challenges that come with this miracle gas.
The Balloon Toss
Storing what's left of the helium we have, a gas that's lighter than air, is difficult.
To deal with this problem, the U.S. government mandated the creation of the 1921 Federal Helium Reserve, a long-term storage facility for unrefined helium. The first helium production plant established the beginning of a formal U.S. program to create a domestic source, whereby the government became the helium buyer of last resort. But with the government controlling the market, the business of helium wasn't a lucrative one, and thus didn't attract entrants.
The 1966 Helium Privatization Act set a price for the share of helium in the government reserve and mandated that government entities using helium had to purchase the gas from the stockpile. The price was fixed at $43 per 1,000 cubic feet, 25% above the market price, with the logic being that government entities would purchase from the stockpile and that such pricing would recoup the outstanding debt from helium operations.
The controversy surrounding the price ceiling encouraged the government to raise the price to $64.75 in 2010, $75.00 in 2011, and $75.75 for the 2012 fiscal year.
The 1996 Act also dictated that the Government would sell off all of its helium reserves by 2015 to retire its debt, which was frozen in 1996 as a result of the Act. Thus, the government has been selling off its helium stockpile over the past two decades, at Congress' insistence.
Then, last year, an auction of helium from the national reserve outside of Amarillo, Texas didn't go as expected…
Popping the Government Bubble
A number of problems were addressed on July 8 at a meeting of the House committee's National Research Council, which invited dissatisfied participants to comment. Many felt that the government made a lot of money at the sale because auction winners were able to afford higher prices as they had special access to the reserve via pipeline.
Complaints focused on the industry's hierarchical distribution system, which supported deliveries based on such factors as how a given customer plans to use the gas as well as the depth of their pockets.
Helium's supply is rationed when periodic shortages occur. Military and medical users sit at the top of the priority list, as do large consumers with long-term, fixed contracts. Meanwhile, mom and pop retailers can't blow up their balloons.
Up, Up, and Away
At this stage, it's tricky to determine an actual fair price for helium. What we do know is that helium is both limited and irreplaceable.
With the U.S. government's diminishing role in helium production, industrial gas companies have continuously raised retail helium prices, even though demand continues to rise globally.
It makes one wonder, with no market-driven mechanism being used to establish the price of helium, what would it be without government influence? Industry experts say is could be double or triple the current price.
The result of the hearing was that the committee recommended that "the Bureau of Land Management (BLM) should adopt policies that open its crude helium sales to a broader array of buyers and make the process for establishing the selling price of crude helium from the Federal Reserve more transparent."
In the meantime, there are some opportunities for investors.
Get a Lift
Because helium is hard to obtain, transport, and store, there are only a limited number of companies and countries involved in its production. Currently, the United States is the largest global producer of helium.
Although new helium extraction/purification plants have come online in countries such as Australia, Poland, Russia, Qatar, and Algeria, they still aren't able to meet their own demand, and continue to rely on U.S. imports.
Unlike other commodities, there's no futures market on which helium is traded. But there are opportunities in the equity space with companies that extract, process, and sell helium.
All helium consumed today is extracted from natural gas streams where concentrations are high enough to economically separate. Practically all the helium found in the earth derives from the radioactive decay of uranium and thorium-rich minerals.
As such, it pays to look for companies with knowledge in oil exploration and production, geochemical analysis, and field experience.
The biggest players do more than just sell helium. Air Products & Chemicals (APD) is the world's largest supplier. Others include Praxair (PX) and ExxonMobil (XOM), which, along with BP (BP), have taken a beating from the fall in crude oil prices this year. BP also fell this week when it missed profit estimates due to its Libyan write-offs.
There are also a number of smaller players, including The Linde Group (LIN) and Pioneer Natural Resources (PXD).
Bottom line: Helium is a vital element that's quickly disappearing. While we aren't going to run out of helium as an element, we're still unlikely to uncover a hidden cache that will force prices lower.
Keep a sharp eye out for additional information at the U.S. Bureau of Land Management's website.
Or fly to the moon and load up.
Good investing,
Shelley Goldberg
Leveraging Potential: Linde Group Annual Report 2016
Read the Linde Group 2016 Annual Report including the Weil Group profile.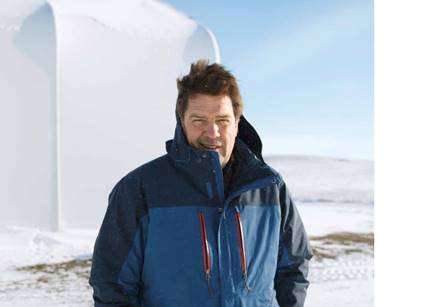 More Helium is on the Way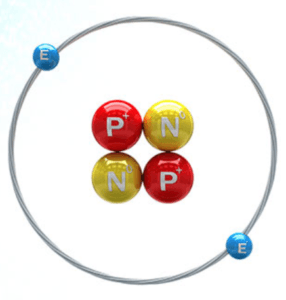 Entrepreneurs forge ahead with new, on-purpose wells, but they need Congress to clarify lease terms
By Marc S. Reisch
Changing a few words in a U.S. law governing mineral resources could help ensure more domestic helium for cutting-edge science.
Late last month, the U.S. House Subcommittee on Energy & Mineral Resources held a hearing on the proposed Helium Extraction Act of 2017. It would update the Mineral Leasing Act of 1920 and allow drillers to push wells into underground caverns on federal lands solely to extract the element.
Read the full article here.
Strategic Alliance Partners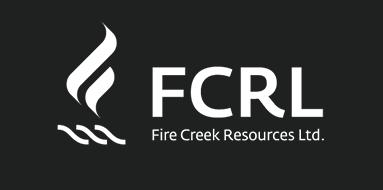 Calgary based Fire Creek Resources Ltd. serves as Weil Group's partner in providing a full spectrum of petroleum engineering, project management and field development services. Fire Creek has extensive international experience, managing projects in over 20 countries and bringing projects on stream in the most challenging of circumstances. The group's reservoir modeling and analysis skills and software tools lay the foundation for Weil's helium project development.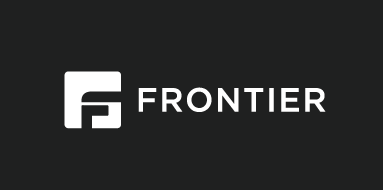 Frontier is a privately owned Canadian engineering firm with a strong focus in project management. Since its inception in 1977, the company has grown steadily onto the worldwide stage from our roots in upstream, subsurface Oil & Gas disciplines and Civil & Construction. At Frontier we understand the value that quality, time and costs mean to our customers. Our innovative solutions, quality control processes, efficiencies and ongoing improvements ensure that your objectives are continually being met. For your company, this translates into quality work, on time project management and efficient costing. Our strong entrepreneurial spirit drives us towards bringing the best solutions to each of your projects.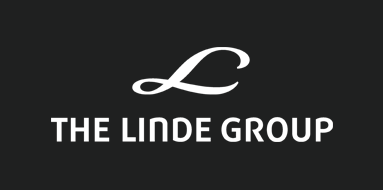 Linde is a leading industrial gas company, with over 60,000 employees and in 100 countries worldwide. Weil Group collaborates with two of Linde's principle divisions – its Engineering Group, out of Munich and its Gas Distribution group, in New Jersey, USA. Linde Engineering and Weil worked together to commission its first Membrane – Pressure Swing Adsorption helium purification facility. The plant is the first of its kind in the world, and reinforces Linde's leadership role in creative solutions in the gas separation and midstream arena. The U.S. based Linde Gas division is among the larger gas distribution companies in the world, and purchases 'Grade A' pure helium from Weil.
As a general trading company, the Sojitz Group is engaged in a wide range of businesses globally, including buying, selling, importing, and exporting goods, manufacturing and selling products, providing services, and planning and coordinating projects, in Japan and overseas. The Group also invests in various sectors and conducts financing activities. The broad range of sectors in which Sojitz operates includes those related to automobiles, plants, energy, mineral resources, chemicals, foodstuff resources, agricultural and forestry resources, consumer goods, and industrial parks.